A series of articles by Dave Robeson, owner of the Antique Depot
[#2] Spotted at the Antique Depot...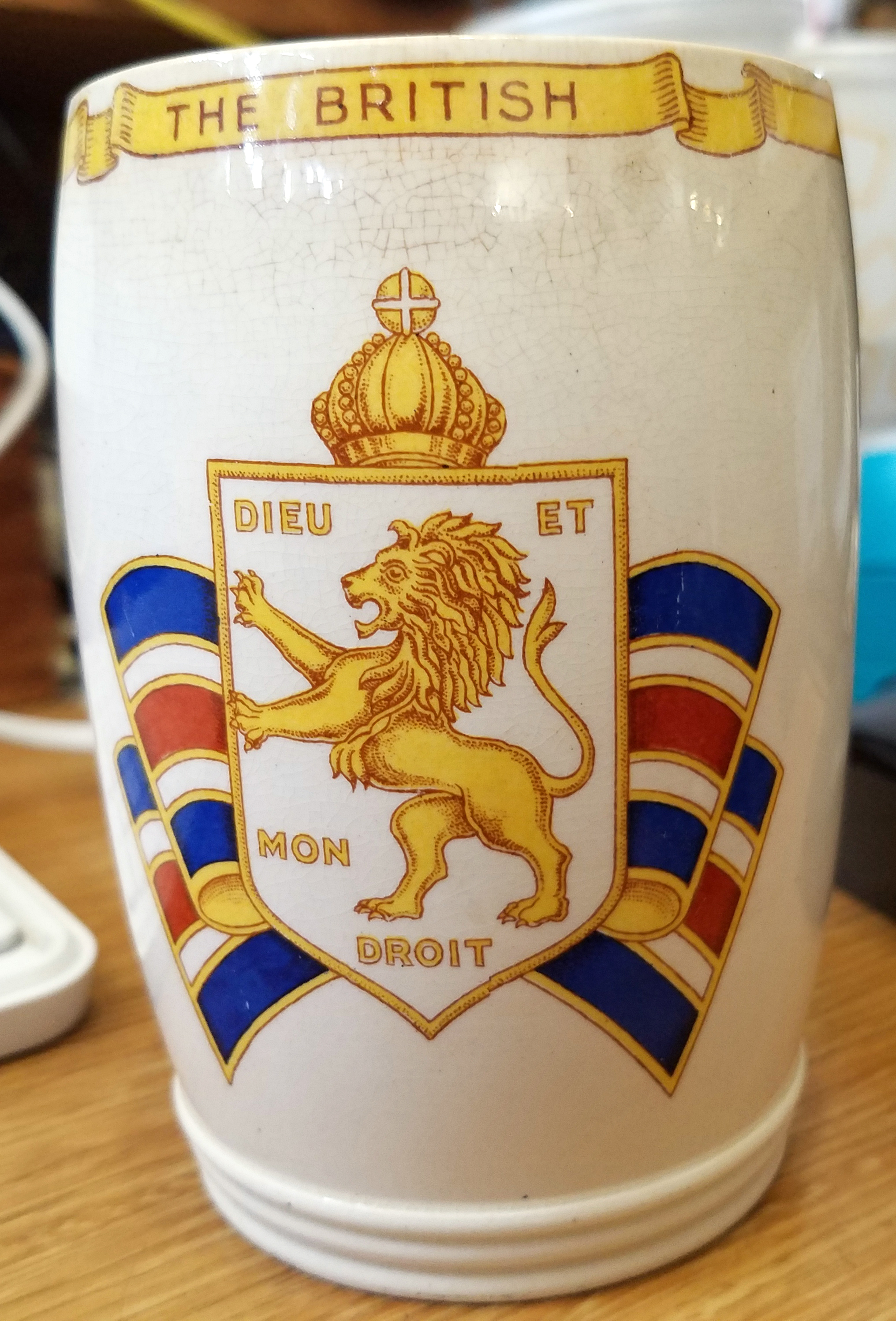 Every now and again, an item will be spotted in the Antique Depot which catches my eye and intrigues me to the point where I must do some more research on the item. This happens to be the case with the following tankard from the British War Relief Society, (BWRS).
The motto on the tankard is French and translates as "God and my right".
The BWRS was founded in 1939 at a time when the United States had yet to enter World War 2, so the society was created in order to collect and provide humanitarian aid such as food, clothing, and medical supplies to the people of Great Britain.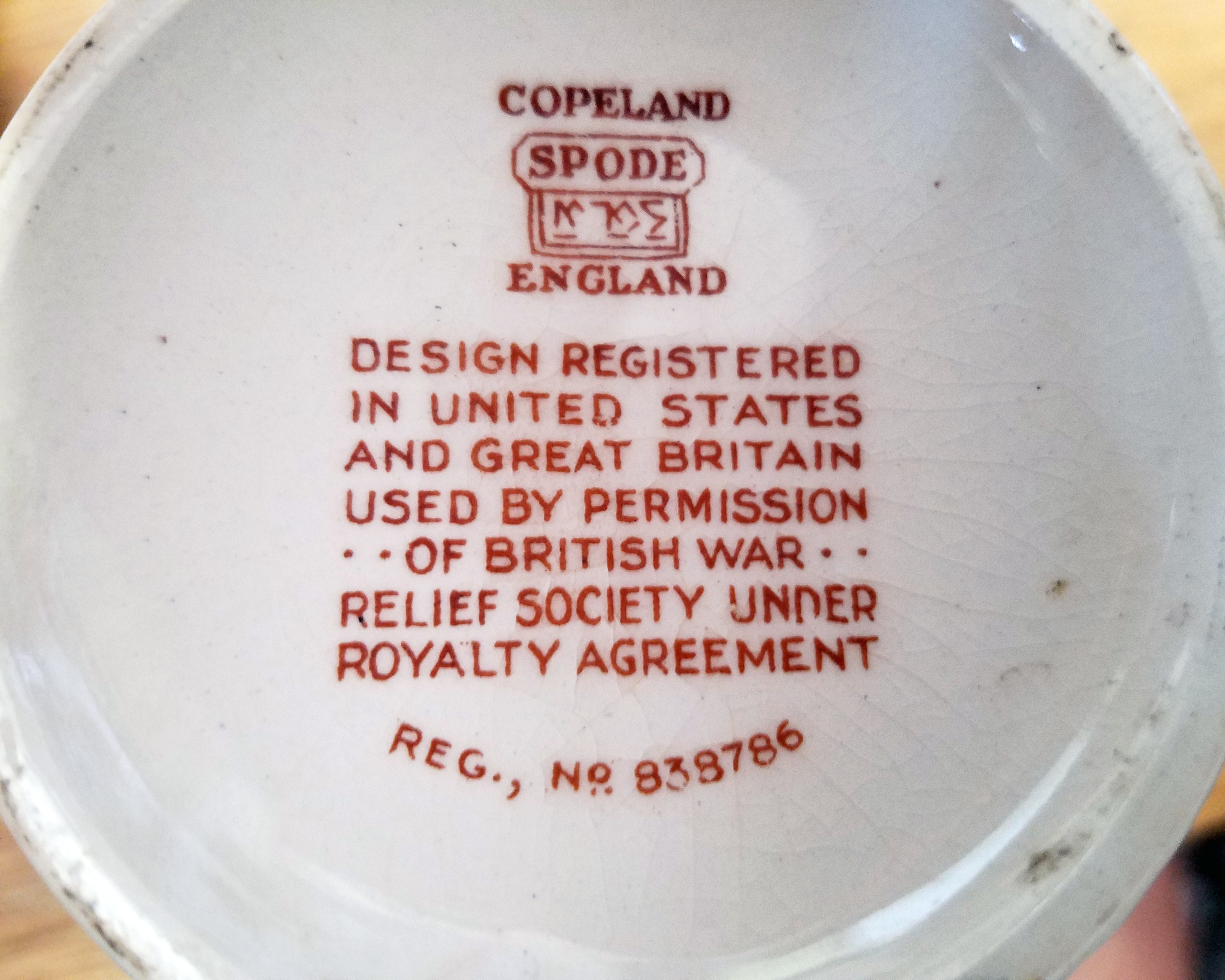 There were many items such as the tankard, as well as pins, and medallions sold in order to raise money for the cause. This tankard was manufactured by Copeland Spode with the design registered in the United States and Great Britain as seen in the image of the bottom of the tankard.
--- Dave Robeson, Antique Depot