70 Different Small Businesses
Buddy McFreed's
Booth: Third Floor     Dealer Code: 4017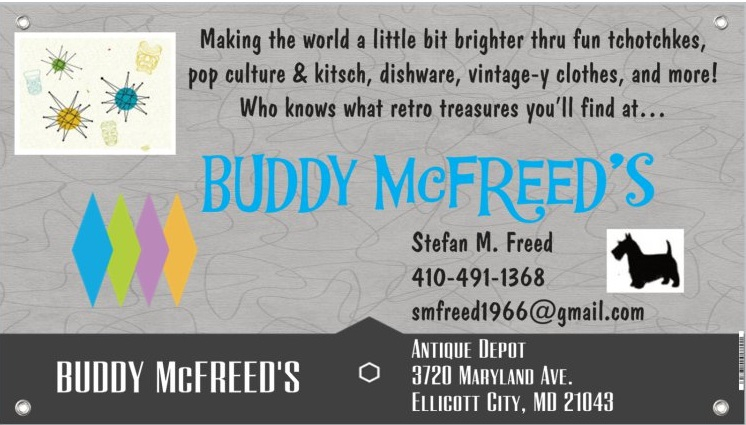 Located on the top floor of Antique Depot in historic Ellicott City, Maryland, and owned and operated by Stefan M. Freed, Buddy McFreed's offers a little bit of everything! True to our original mid-century modern (MCM) aesthetic and vibe, but not limited solely to it, we carry a mélange of eclectic items that we, at BMF's, think can be categorized by one or more of the following: kitschy, retro, vintage, trippy, wicked, groovy, and hopefully, FUN!

Like the song says, "a little bit of this, a little bit of that" - at Buddy McFreed's, that's surely what we think makes life so delicious! Fiesta Ware and other Homer Laughlin patterns, Corning Ware, Pyrex, Tupperware, and other vintage dishware. Avon and many other collectible lines. I Love Lucy. Marilyn Monroe. Elvis. Pop culture & Kitsch galore! Toys, plushies, and dolls for kids, and collectible toys and memorabilia for the kid in YOU! Vintage and vintage-inspired clothing (BMF's has the distinction of being one of only two vendors in the whole building who carries men's clothes)! Kidswear for infants & toddlers. Purses, jewelry, and unique accessories.

Buddy McFreed's is named in memory of our late Scottish Terrier, Buddy Paris Freed-McGovern. Buddy knew how to make the most of each moment of his life, and reveled in the small things. He brought happiness and love into our home, was a constant reminder about what is truly important, and provided inspiration to us in so many aspects of life. As a result, Buddy's spirit serves as our shop's symbolic mascot.

The sheer variety of coolness at BMF's will no doubt delight you as much as it does us! New stuff all the time – who knows what retro treasures you'll find at Buddy McFreed's?
---
CHAOS - Collectables, Heirlooms, Antiques, Other Stuff
Booths: 109 & 110     Dealer Code: DG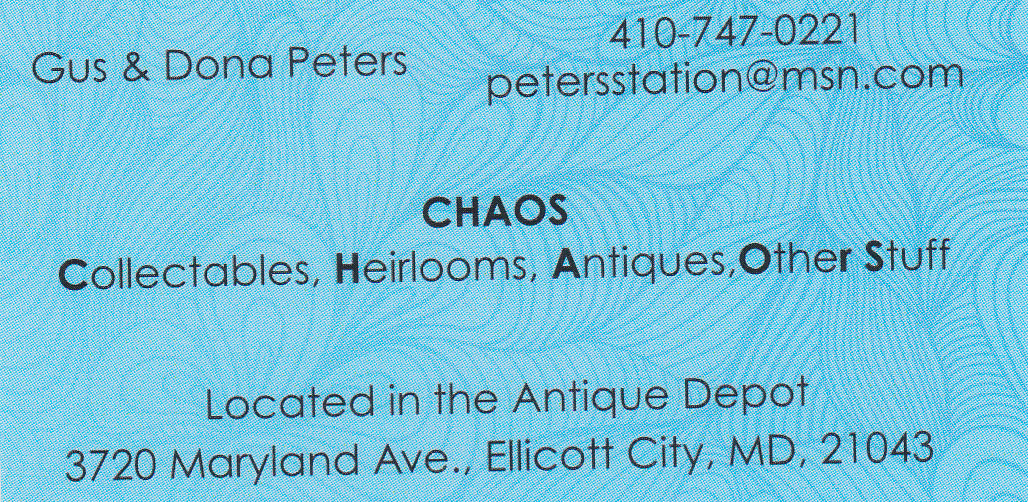 ---
Deepgroove records
Booth: 125     Dealer Code: 002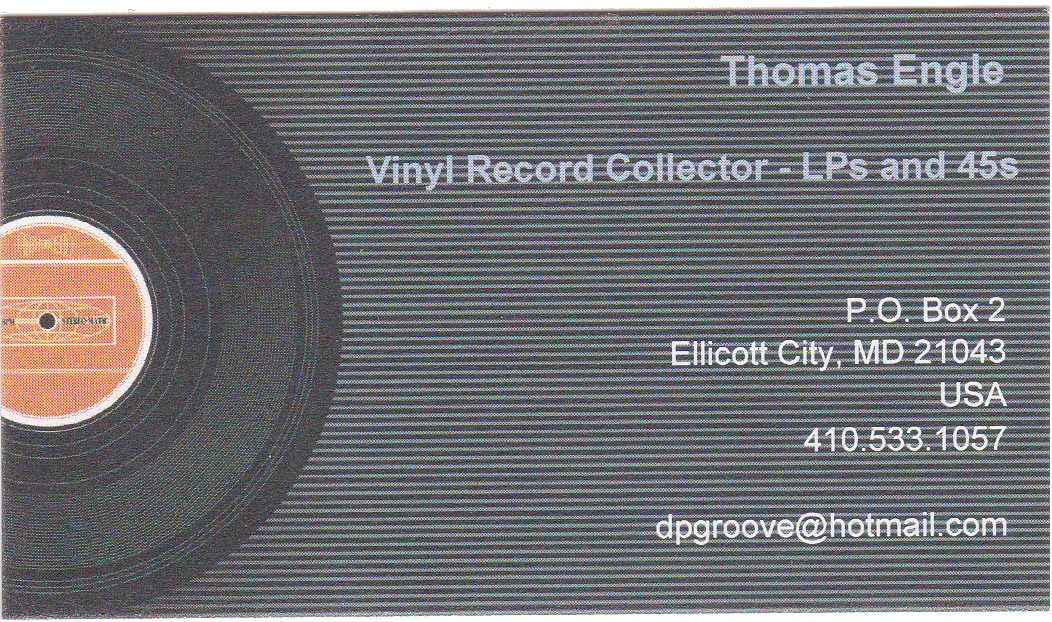 ---
M.Y.N.I - Maybe You Need It
Booth: 006     Dealer Code: 518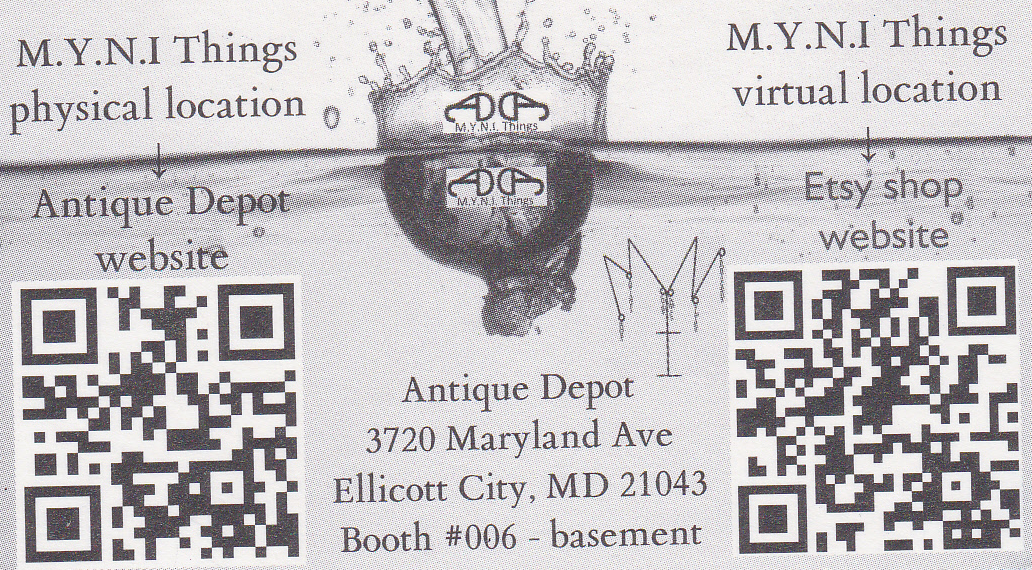 ---
THE SIGN OF THE TWISTED CANDLES
Booth: Third Floor     Dealer Code: 119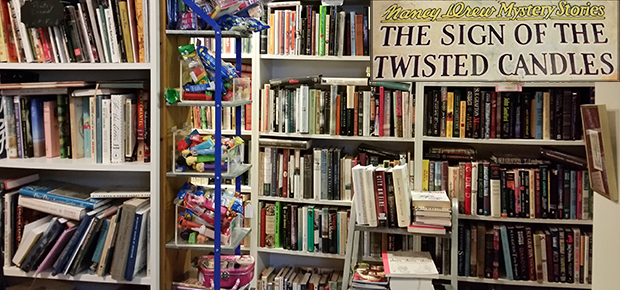 We have housands of books and hundreds of smalls--many tchotchkes in small frames. Nationally strong holdings in children's series books (all formats) and literature (many modern 1st editions). Thousands of misc. children's books (all formats) and many unusual and varied volumes in Non-fiction. Hundreds of cookbooks and related to tantalize taste buds. In short, everything for the reader and the collector. Formerly of Taylor's Antique Mall, now expanded many-fold. Look for us on the 3rd floor of the Antique Depot.
---
SCORPIONS DEN
Booths: #104 & #105     Dealer Code: 020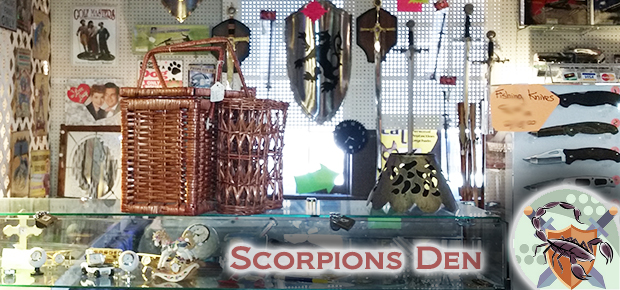 Items sold at the Scorpion Den (booth #104 and #105 on the first floor) include the following: Medieval Items (including swords, knives, shields, maces, morning stars, axes, helmets, and chain mail); Military Items (including gas masks, bayonets, swords, knives, pineapple and baseball grenades, and tactical axes); Martial Arts Items (including sias, stars, throwing knives, nun chucks, and staffs); Hunting camping, hiking, and air soft supplies; Large collection of 1960-1990 GI JOE; Everything from 1960 1970 MR. PEANUT items to Baltimore Ravens items; PLUS .... all types of other miscellaneous items and collectibles. If you have a request we can check our collection.
---
GEORGE'S OLDIES COLLECTABLES ETC.
Showcase: L     Dealer Code: A5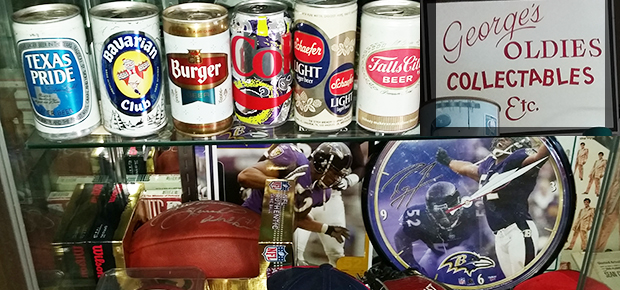 George's Oldies Collectables etc. (found in showcase L) sells vintage beer cans, glasses, clocks, boobleheads, Coca-Cola, Ravens and other sports memorabilia.
---
CLASSIC PLASTIC BRICKS
Booth:#205     Dealer Code: JTL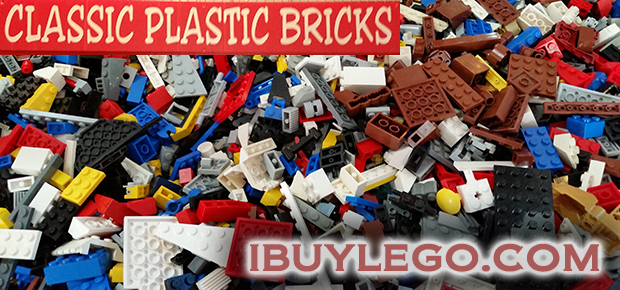 At Classic Plastic Bricks you will find: Fill a bucket of Lego; 1000's of Lego parts; 100's of Lego Mini figures; Make your own Mini figure; Retired Lego sets; Custom Lego sets; Custom made Mini figure parts and accessories; 1000's of Lego Mini figure parts and accessories; A huge Lego train and Lego city display that is over 10 feet long; and more!!!! We are your one stop Lego shop. We buy and trade lego items. We are always looking to buy any and all Lego items. If you have some Lego items that you would like to sell or have some old Legos that you would like to trade in for new ones, please email us. If you need one Lego brick, one pound of Lego or one mini figure we have got you covered. With our inventory of Lego the possibilities are endless.